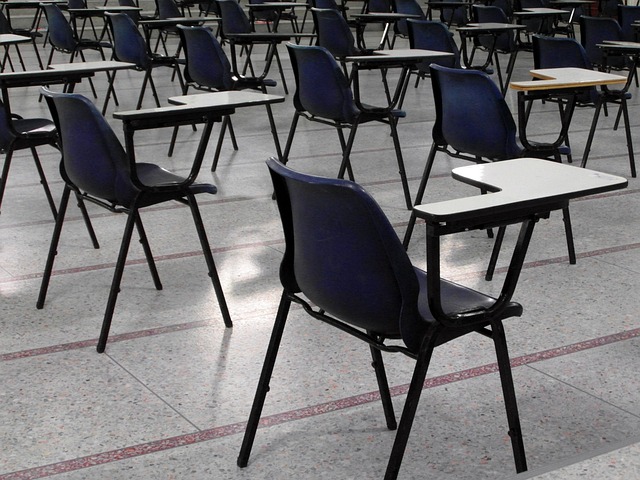 'He is not revising enough,' says the parent. 'He says he is, but he is not. I can't imagine how dreadful Christmas is going to be, with his 11+ start in January!'
I work as a Life Coach for children, and exams are a frequent topic. I've had many parents quote me this same script, virtually word by word. Often it is for Year 6 children preparing for common entrance exams or 11+. But in secondary schools, especially highly academic ones, the pressure never lets up.
When children are under pressure, even the basic parts of the day, such as breakfast and bed, are more difficult, and anxieties surface. They experience spontaneous bursts of emotion and behaviour shifts as the exam approaches. Using maturity and confidence, children manage their worries, but it can be difficult. They know what is at stake.
Some children may hide by projecting over-confidence, while others may disengage completely.  This can be tiring and stressful for both children and parents.
One technique that I use to build exam confidence with my young clients is called 'The Journey.' It uses visualisation, and should be started about 10 to 14 days before their first exam. In this technique, children rehearse the time before and during the exam in their minds.  This helps them anticipate challenges and manage potential problems.
You can guide your child through 'The Journey,' as if you were making a movie together. At key points, ask them 'How do you feel?' If they feel over-excited or anxious, stop the technique. Ask them to take a few deep breaths until they are calm again.
Do 'The Journey' at night, just before they go to bed. Before starting, check that they are not too tired, and ensure you both agree to do it together.
Here is a script to follow.
Parent: Take a few deep breaths. We are going to time travel to the evening before your exam (provide dates and schools if possible). It is Sunday, you are preparing what you need for your exam. How are you feeling?
Child: I am ok.
Parent: What do you need for the next day and where will you leave it?
Child: I will need my clothes and my pencil case. I will have 3 pencils, sharpener, rubber, and ruler; I will leave everything in my room by the door.
Parent: How are you feeling now?
Child: I am ok.
Parent: Now you go to sleep and wake up at 7am on the day. What do you do?
Child: I wake up and go to the kitchen for breakfast. After breakfast, I go back to my room to get changed.
Parent: How are you feeling now?
Child: I am feeling a bit anxious now. I dont know why.
Parent: Thats fine. Take a few deep breaths and let those worries go.
Child: (After a few minutes): Ok, I am fine now.
Continue the process using key steps of the day: get in the car, reach the school, wait for the doors to open, get into the exam hall.
At every other step, check how the child is feeling. Pay attention to their tone of voice and breathing. If you perceive the slightest sign of anxiety, simply ask them to breath. If the child encounters a second step where they have anxiety, stop the process, even if they haven't finished their journey.
Every day of practice will help them get more comfortable. The anxiety will reduce in frequency and strength. After 5 to 7 days, most children will go through the full 'Journey' without any major worries.
As you go through the process, set them some challenges. For example, your pen is not working, your pencil broke, you have done question 1, 2 and 3 but you can't figure out question number 4.
You may remember small details as you go along (eg. take a snack with me, or wake up 15 minutes earlier than normal). Write down these ideas and keep the list with you. Review them with your child the next day.
Using 'The Journey,' your child will visualise and rehearse their key exam day, and learn to prepare for challenges. Most importantly, your child will realise that they can do it because they have done it already in their mind. This grows their confidence in themselves for any situation.
The best people to tell you about the value of the journey is a parent.
'Our daughter has a tendency to get anxious, overwhelmed and even shut down when faced with challenges. We practised journey visualisation for 10 days before her intense timetable of 5 exams in 8 days-  from packing her pencil case the night before to what she would have for lunch after the exam. She went into every exam focused, calm and happy – and even enjoyed the whole process. She was offered places at all 7 schools.'